This is an announcement that our store will be closed for renovation following days.
We are very sorry for any inconvenience and thank you very much for your understanding.
June 29th (Thu) to July 6th (Thu) CLOSED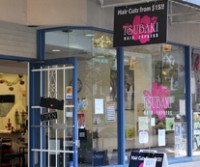 As we announced before, we are going to open Sundays again staring Nov.22nd.
Thank you for your patience. We will be looking forward to seeing you soon!