We offer two types of haircut, trim and style change
Besides our regular cuts, we offer a lower priced "trim cut" service. Our widely popular trim cut is considered cutting less than an inch to keep hair growth manageable while maintaining your current hair style.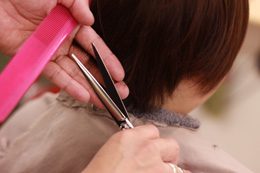 å½"店では、お客様にã"つã''ç´ æ•µãªé«ªåž‹ã§ã"てé 'ã'ã'‹ã'ˆã†ã€é€šå¸¸ãƒ˜ã'¢ã'«ãƒƒãƒˆã®ä»–にã''トリムã'«ãƒƒãƒˆï¼ˆ1インチ以下のカット)料金を設定しております。髪型を維持しやすいと、多くのリピーターの方に ご利用いただいています。

Color for added protection and vibrance
Our experienced hair stylists will assess your hair type and condition and choose the coloring agents that work best for your hair. Our professional hair colouring will allow you to obtain your desirable hair colour while preserving the health of your hair.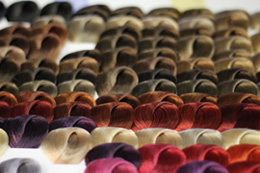 当店では、経験豊富なスタイリスト がお客様の髪質を理解した上で、カラー剤をお客様のために選定、調合しご希望の色に仕上げます。セルフヘアカラーとは違い、極力ダメージをに抑えることができるプロフェッショナルなカラーリングをお試し下さい。

Be free of kinky, wavy and stiff hair
Using straightening solution direct from Japan, our Tsubaki straightening service ensures our clients receive a high quality straightening option from Japanese-made products.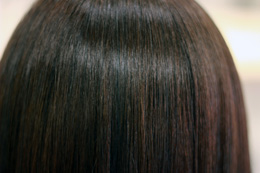 当店では、縮毛矯正の薬剤は日本から仕入れて いるのでに日本と同じ縮毛矯正サービスを受けることができます。

Important note about making an appointment
Notice regarding appointments / ã"予ç´"æ™'の注æ"äº‹é …
To avoid disrupting other appointments, any client that is late may have their appointment cancelled without notice.
Please cooperate by arriving on time. Thank you for your understanding and cooperation.
他のお客様へのã"è¿·æƒ'ã''防ぐç'ºã€ã"予ç´"のæ™'é–"ã'ˆã'Šã''来店が遅ã'ŒãŸå ´åˆã€ãŠå®¢æ§˜ã®ã"予ç´"ã''取ã'Šæ¶ˆã•ã›ã¦é 'ãå ´åˆãŒã"ざã"ますã€'
お客様のご理解とご協力をお願い致します。
FAQ regarding our services
About our services

Q. Can kids get a haircut?
A. Yes. It's from $17 for children under 12 years.
Q. Do you do perms?
A. Unfortunately, we do not do perms.
Q. Trim cut and style change, how are they different?
A. Trim cut is to cut up to 1 inch without changing the basic style. Style change haircut is to cut more than 1 inch resulting in the change to a hairstyle. See our price list for more detail.
*These prices don't include shampoo. (Shampoo is $7.)
Q. What is the price of hair color and Japanese super straightening services?
A. The price for hair color or Japanese Super Straightening varies on your hair length. Please check our price list for more detail. Also, there will be a $10~ charge for blow dry.  If you are getting a haircut and coloring on the same day, there will be no charge for blow dry.
Q. My hair has partial coloring and some damages on the tips. Can I still get Japanese super straightening?
A. Stylists will assess your hair first and tell you what needs to be done to get the best result, in terms of your request. If the damage is serious, we recommend cutting that part off, and then you can do straightening, however, there may be a case even the cutting damages won't solve e.g.) the damage goes up to the top. Then we don't recommend straightening as it would just make the damage of your hair worse. If you are concerned you can always drop by our store and have your hair checked by our stylist.


How much time?
Q. What is the last appointment time for a haircut, hair coloring or Japanese super straightening?
A. For a haircut, first appointment is 10:00 AM and last one is 5:30PM during weekdays and on weekends. A haircut should be done in half an hour. Appointments are set in half hour intervals e.g. 10:00, 10:30, 11:00 etc.
For a hair coloring, the last appointment is 4:30PM during weekdays and on weekends. Coloring takes about 1.5 hours by itself and 2 hours if you wish to get a haircut as well.
For a Japanese Super Straightening, the last appointment is 3:00PM during weekdays and on weekends. Straightening takes about 3 hours by itself and 3.5 hours if you wish to get a haircut as well.
About making appointments
Q. Can I make an appointment via e-mail?
A. You can, but our schedule fills up very quickly, so if you want to make an appointment within 2-3 days, please give us a call at 604-685-7257 as we are unable to check e-mail inquiries frequently.